For those of you hosting Super Bowl LI parties; please, please, please do not follow this advice. You can read more in this article from Robert Hackett at Fortune Magazine, but basically the second largest cable provider in the United States suggested, via a social media campaign, that subscribers to their service change their Wi-Fi passwords to indicate which football team they are rooting for to win the big game. For example, "GO_NEWENGLAND!" for Patriots supporters and "GO_ATLANTA!" for Falcon fans. Say what?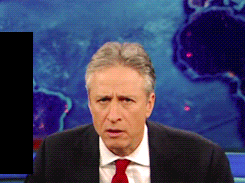 Sharing your Wi-Fi password opens your network to unauthorized users to spy on your online activity and steal personal information. The Fortune article offers a piece of sage advice, after your Super Bowl viewing party go ahead and change your Wi-Fi password to something new and stronger. This is great advice in general! Think about how many people you've shared your network password with over the years…now might be a good time for an update.
It's also important to be cognizant of the opportunities big events, like the Super Bowl or Olympics, create for hackers. You should always be careful of what links you click, which attachments you open, and which websites you enter your information into but you should be especially wary of any emails or ads around the event. Hackers love to piggyback on big events like this and will target fans with offers of ticket giveaways or other online sweepstakes with the hopes of snagging identity or financial information.